My own one piece of advice is to realize you are on a journey, a very long one in most instances. You will have to stay committed to your story if you want to world to be touched by your message. Try to enjoy it. Read a lot in the genre you want to write in. If you want to write picture books, read as many of them as you can that have been published in the last 8 years. Take classes, webinars and if possible, join a critique group. Join CBI, Children's Book Insider, which will be the biggest gift you can give yourself. Here you will learn everything you need to know. Read Jane Yolen's book Take Joy.
One of my favorite books is Writing Down the Bones by Natalie Goldberg. Here are some of her top tips:
1. Choose comfortable writing tools, pens that let you write quickly.
2. Believe in the process. If you are not afraid of the voices inside, you won't fear the critics outside.
3. Don't make your mind do anything. Step out of the way and record your thoughts as they roll through you. Writing practice softens the heart and mind.
4. We care stories in our bodies waiting to be released. What are your obsessions? Now put them to good use. They have power. You will come back to them over and over. You might as well give in to them.
5. Writing is not a MacDonald's hamburger. The cooking is slow and in the beginning you're not sure whether a roast, a banquet or a lamb chop will result.
6. Be awake to the details around you. Our moments are important. As a writer we carry the details of our lives. We are saying "yes" to life – all of it – all the blissful, gory and sad moments. We must come to love the details.
7. Read a lot, listen well and deeply and write a lot. Don't think too much. Enter the heat of words, sounds and sensations. Keep your pen moving.
8. Learn the names of things. Call it a "geranium"!
9.. Concentrate on the world around you as you focus.
10. Become an animal and be on high alert with all the senses.
11. Write in a cafe or a laundromat if you want a change of scenery and free of distractions.
12. Use loneliness. Its ache creates urgency to reconnect with the world.
13. Doubt is torture. Don't listen to it or to the "wet blankets" out there.
14. Write about the ordinary.
GIGGLE VERSE

Sometimes it pays to take time off and write a silly poem. Here is one I read today, Feb. 15 from Giggle Verse by Darren Sardelli. See below some information on Giggle Verse
My Doggy Ate My Essay
My doggy ate my essay.
He picked up all my mail.
He cleaned by dirty closet.
and dusted with his tail.

He straightened out my posters
and swept my wooden floor.
My parents almost fainted
when he fixed my bedroom door.

I did not try to stop him.
He made my windows shine.
My room looked like a palace,
and my dresser smelled like pine.

He fluffed up every pillow.
He folded all my clothes.
He even cleaned my fish tank
with a toothbrush and a hose.

I thought it was amazing
to see him use a broom.
I'm glad he ate my essay
on "How to Clean My Room."
Welcome to GiggleVerse.com, home of the funniest children's poems in the universe.
This site was created and is maintained by former Children's Poet Laureate (now called Young People's Poet Laureate), Kenn Nesbitt, thanks to the generous contributions of poems from writers all over the world. Our goal is to encourage children to read by providing them with new funny poems every weekday, on the website and by email.
We try to post a new funny poem every weekday so please check back often, or subscribe to receive poems by email. You can also follow us on Twitter, Facebook, and Instagram.
If you have any questions about GiggleVerse.com that are not answered in our Frequently Asked Questions or our Privacy Policy, please feel free to contact us.
Some great tips from some famous authors:
"I think when you are an aspiring writer, you must write every day. It's not as though anybody will call you up on the phone and say, 'I understand you are a very promising, aspiring writer and I'm going to give you this assignment.' You have to create it yourself or it's never going to happen."
– Elizabeth Gilbert
"The imagination has to be muscular, which means it must be exercised in a disciplined way, day in and day out, by writing, failing, succeeding and revising."
– Stephen King
"When you first start writing — and I think it's true for a lot of beginning writers — you're scared to death that if you don't get that sentence right that minute it's never going to show up again. And it isn't. But it doesn't matter — another one will, and it'll probably be better. And I don't mind writing badly for a couple of days because I know I can fix it — and fix it again and again and again, and it will be better."
– Toni Morrison
On Visiting Kate DiCamillo's author's website:
Please check out her advice "On Writing." Kate is one of my favorite middle grade writers.
You will never forget it! Don't Forget to read The Miraculous Journey of Edward Tulane and Because of Winn Dixie
Sept. 13, 2021
Some of the Best Advice Yet for Writers
The Morning Nudge – Be a Confident Writer
Inbox

| | |
| --- | --- |
| Suzanne Lieurance suzanne@writebythesea.com via aweber.com | 9:35 AM (9 minutes ago) |
to me
~~~~~~~~~~~~~~~~~~~~~~~~~~~~~~~~~~~~~~~~~~~~~~~~~~~~~~~~~~~~~~~~~ Words to inspire and motivate you to get a little writing done today from Suzanne Lieurance, Your Writing Coach September 13, 2021 ~~~~~~~~~~~~~~~~~~~~~~~~~~~~~~~~~~~~~~~~~~~~~~~~~~~~~~~~~~~~~~~~~ A Dozen Ways to Build Self-Confidence as a Writer It's tough being a writer, especially if you're just starting out. Rejection can easily tear down what little self-confidence you have, so here are a dozen ways to build your confidence as a writer: 1. Do Something First Thing Every Morning That Makes You Feel Good About Yourself. It might even make you feel powerful. Go for a jog, do some exercises, take a shower and get dressed even if you won't be leaving the house all day. Clean your office, put flowers on your desk. Do one small thing that celebrates YOU. 2. Expect to Be Successful. Once you do, make sure that every thought, statement, and action reflects that expectation all day long. Another thing to consider: What someone says about you can help you create a totally different and new expectation for yourself – so get a friend to write out a positive statement about you. Then notice how you strive to LIVE according to that statement every day. Eliminate the self-doubt and negative thoughts in your head. Also, monitor the statements you make to others. Avoid statements that begin with: I can't… I don't… I'm stressed… I'll try, but…. I have to… 3. Focus on others instead of yourself. As a writer, who is your reader? Who is your customer? How can you serve this customer and how can you get better and better at serving him? When you're out of the house, make a point to give a stranger or a friend or relative a compliment. Focus on them. Ask them about their day. When someone asks you how you are or are things are going, immediately say "GREAT" and believe it! 4. Don't think about success too much. If you do, you're actually thinking about failure, not success. Failure is about doubt and worry and stress. Success is about letting go, going with the flow, feeling vibrant, excited, and full of energy. When you expect success, you can begin to focus on the actions you must take rather than wallowing in self-doubt over the actions you have already taken. Just keep taking action. 5. Avoid living, thinking, and working in a panic mode. This is when negative statements creep into your head and your language that do not serve you or others well. 6. Don't compare yourself to others. You are unique. It might take you 10 years to accomplish something someone else did in 2 years, but so what? Maybe you will learn so much more along the way than that other person did. 7. Realize that GOD, the universe (whatever it is that controls the world) wants each of us to succeed because when we succeed we serve the world in greater and deeper ways. Faith is not so much about faith in God as it is faith in the divinity within you. Trust yourself to be able to handle anything you need to handle, to be able to do anything you need to do when, and if, you need to do it. But don't spend time worrying or even thinking about this ahead of time. 8. Fake it till you make it. Act confident even if you don't really feel that way at first. Make it a game. But haven't you ever noticed that the people who are truly the MOST confident are not arrogant? In fact, some of the most confident people are the most gentle people you will ever meet. 9. Don't be ruled by your ego. If someone does something you don't like, or says something to you that you find insulting, practice relaxing and let it flow right through you. 10. At the end of each day, make a list of the things you did that day that you are proud of. This could be simple things like folding the laundry, making dinner, or writing one scene of your novel. 11. Every morning, be grateful for another exciting day full of pleasant possibilities. 12. Be sure you hang around successful, positive people. Use this list today to start building your confidence as a writer. You can do it. Try it! Recommended…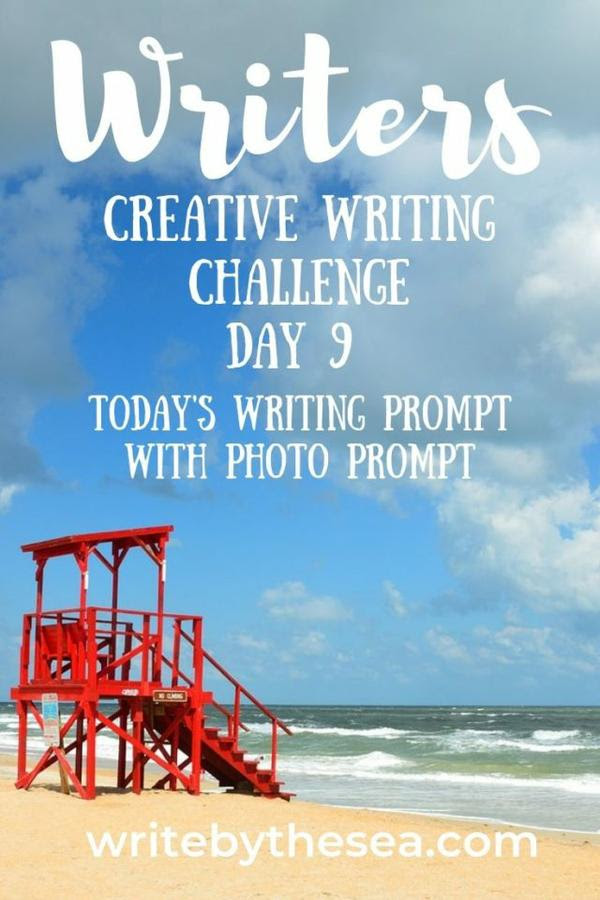 Don't forget to respond to today's writing prompt and photo prompt for Day 9 of our Daily Writing Prompt Challenge. Several people will be receiving a free paperback copy of The Morning Nudge if they keep up with their responses! But it's not to late to accept this challenge and get your free copy of The Morning Nudge. Start with today's prompt here.
Suzanne Lieurance
PO Box 6062
Jensen Beach FL 34957
USA
Unsubscribe | Change Subscriber Options